I also retired the first prints to cover the boxes and panels of the players, here below I put on the floor after the first cut... then cut it by hand 1 by 1 cropped with the utmost precision, no cutter, I prefer the scissors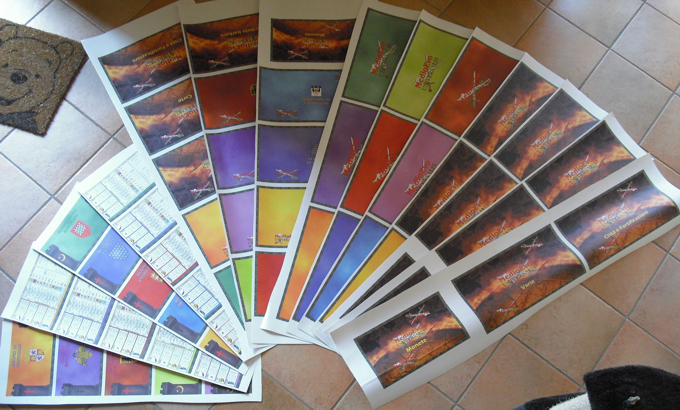 I started preparing the panels of the players ... here I used the same material of boxes: laminate, cut ever by the carpenter.
The porous face of the laminate is not very suitable for adhesive at the rear of the prints, so I had to use bi-adesive on the rear side of laminate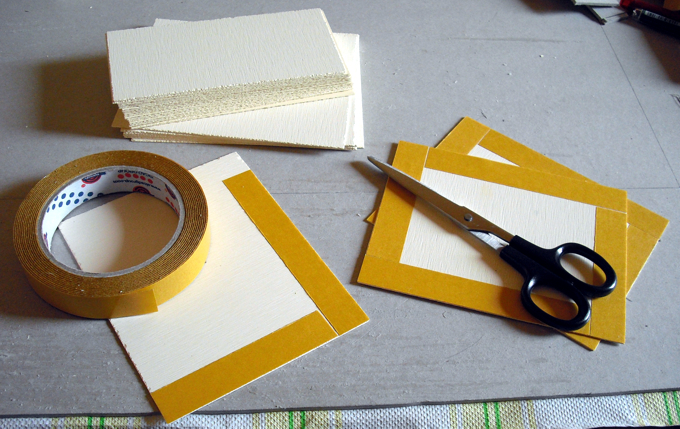 Then I joined the 3 parts with tape paper on the opposite side: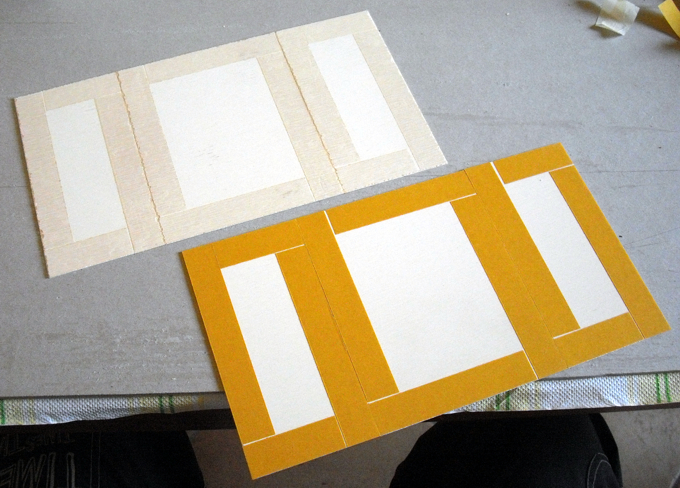 And finally, with much calmness and precision, I coated the outside of the panels player: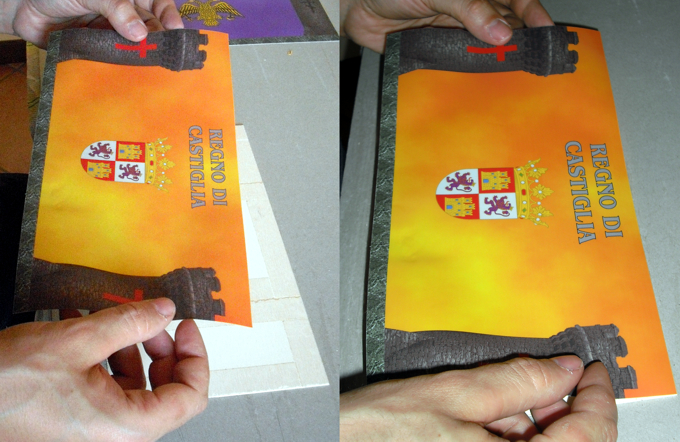 I repeated the same operation on the inside, then outside I scored with a fingernail where join the 3 parts...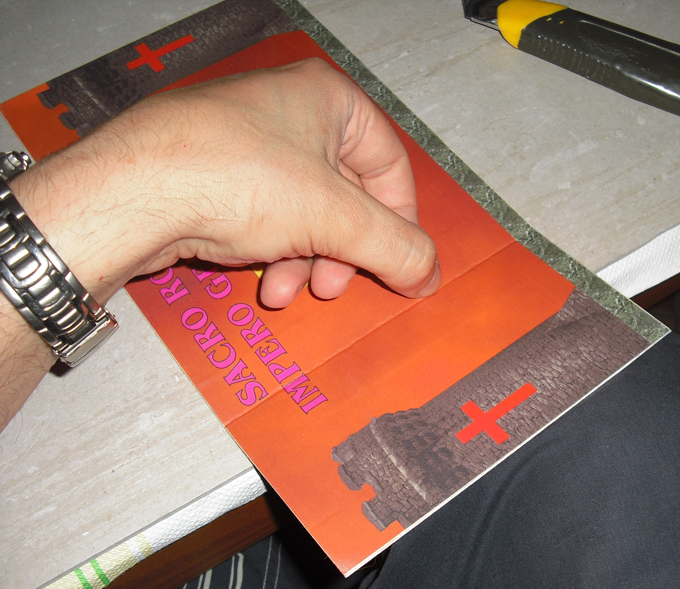 ... And then I cut with cutter, but the outer covering ONLY!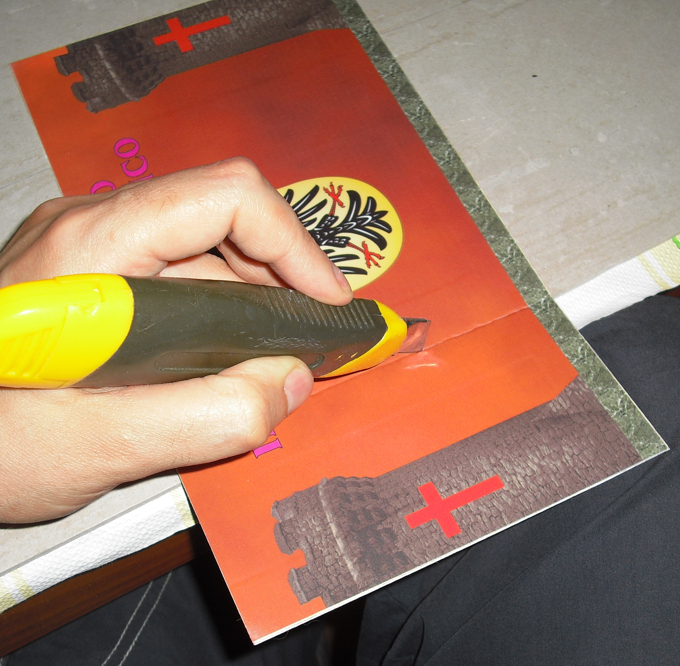 And here is the newest panel player on the new wooden base, just tested the first three in the match on Friday evening June 4 ... ALEEEE OOOOOOOO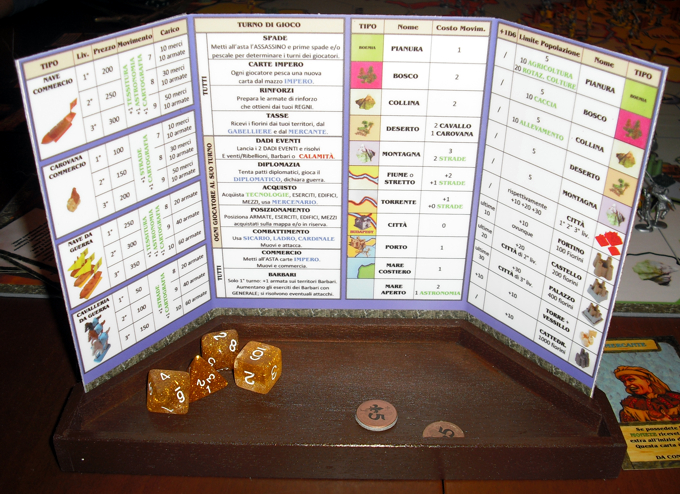 Important news of this new version of player's panel:
- support area much larger
- less angled side panels for a broader vision
- reorganization of tables to be more readable
- elimination of rules about the maximum number linked with type of terrain
- elimination of the rules about capital
- put names of the new cards as
CARTOGRAPHY
,
FARMING
,
HUNTING
,
CARDINAL
etc...
- Entered the auction for MURDERESS
- rearrange the sequence of play, LAST, 3 phases of the turn player became in contemporary common with all other players in order to speed up significantly the turn of the game overall