Now is the moment to tell you how the cards are coming along…obviously I will tell you everything from the beginning so this post will be quite long and written when I have time

The idea of redoing the cards came to me at the end of 2007/beginning of 2008 when the necessity of making my prototype less prototype had arisen (after my first conventions).
The first things that had to be changed were the miniatures which I had "stolen" from other board games, then the box and finally the cards.
The work for the box was easy and there were loads of possibilities, but for the miniatures (armies, transport, goods, fortresses etc.) it was a different thing altogether…not just as far as time was concerned, but also for the money

The cards were even more complicated: if the miniatures had cost me a fortune, for the cards the price seemed even higher

There was a period when I didn't feel like spending all this money for a prototype that wasn't having much success, and the publishing majors didn't seem interested so I had lost my motivation.
Then I found some motivation and I started looking for a designer who was willing to do the job…I asked here and there…but I could find anybody

I had asked the company "Crea", where I print my components, if they knew anybody that would do the job and one of the workers said: I could, if you want.
I explained the work that had to be done and he gave me an initial price…it's a big sum, but considering the number of cards, it is honest…ok, I will consider it…a year later I returned to make him do a prototype of the card…it wasn't bad at all

.
I start looking around and during the first months of 2008 I was told of a designer that lives near my house…I contact her, we meet, I show her the work I am thinking about, she shows me some drawings she has done it the past so I can see her style, I give her a copy of the old cards and she tells me a price, we seem to agree on everything, the job has to be started, but she is busy with some other illustrations for another customer…ok…I wait for a couple of months…nothing…another 6 months…nothing…I insist a couple of times, then I give up.
I forget the matter for some months until thanks to Silverwolf (and his "monkey") I started looking for a designer again through the internet; I posted on various websites…nobody was answering 
Then they suggested I should contact "Mocs" from TdG who seemed to be quite good…I contacted him…he is busy, but we agree to meet to talk about things calmly and face to face at PLAY 2010…it's a start.
I widen my research and discover an artist here in the Val Camonica, everybody says he's really good…I meet him and bring all the material to show him what has to be done…the more we talk the more I am convinced I have FINALLY found the right person

We then pass to the economic part of the work…he calculates and tells me the price…I can assure you I was petrified…I couldn't even calculate how much each single card would cost….
It was a cost I could not afford…I think I continued thinking about it for about 3-4 days, 20 times a day…
I even meet a tattoo artist who had a style that was similar to what I had in mind…even this time I was convinced it was the right person, he was very enthusiastic about the project as well.
Unfortunately I realized that a tattoo has nothing to do with the drawing I had in mind…they were great tattoos but there was too little detail compared to the result I had in my mind.
The research went on…but there was a series of: ok, yes, I can do it, ok, I accept…and then they disappeared…even though work opportunities aren't so easy to find these days…
Here in the valley I discovered another designer, the youngest of all, he is attending a graphic course at university….it's worth a try, especially as I met him by chance, so that must mean something

We meet and I explain the whole idea of the new game cards…when he shows me the first drawings…WOW

really nice, I really liked the style and the colours.
At the end of all this, I had an idea of styles, colours and prices…and apart from the 12000 euros, the others all had more or less the same prices so…I thought about it and decided to make the investment.
Of the 10-12 people I contacted, only 4 made me a drawing, and here they are:
Nicola Ballarini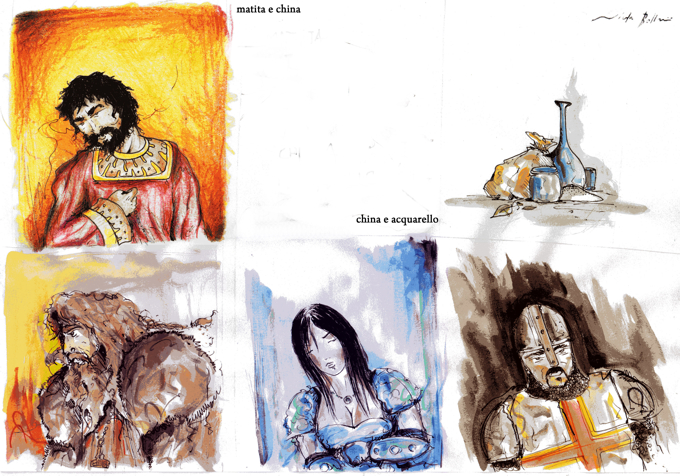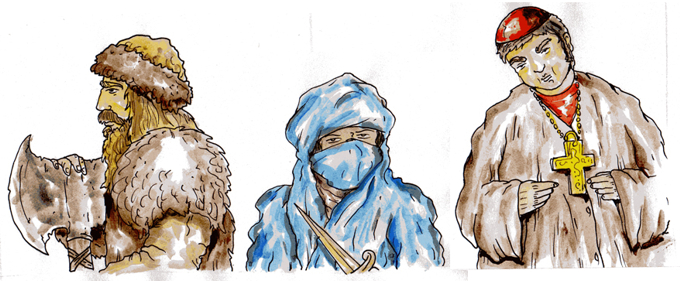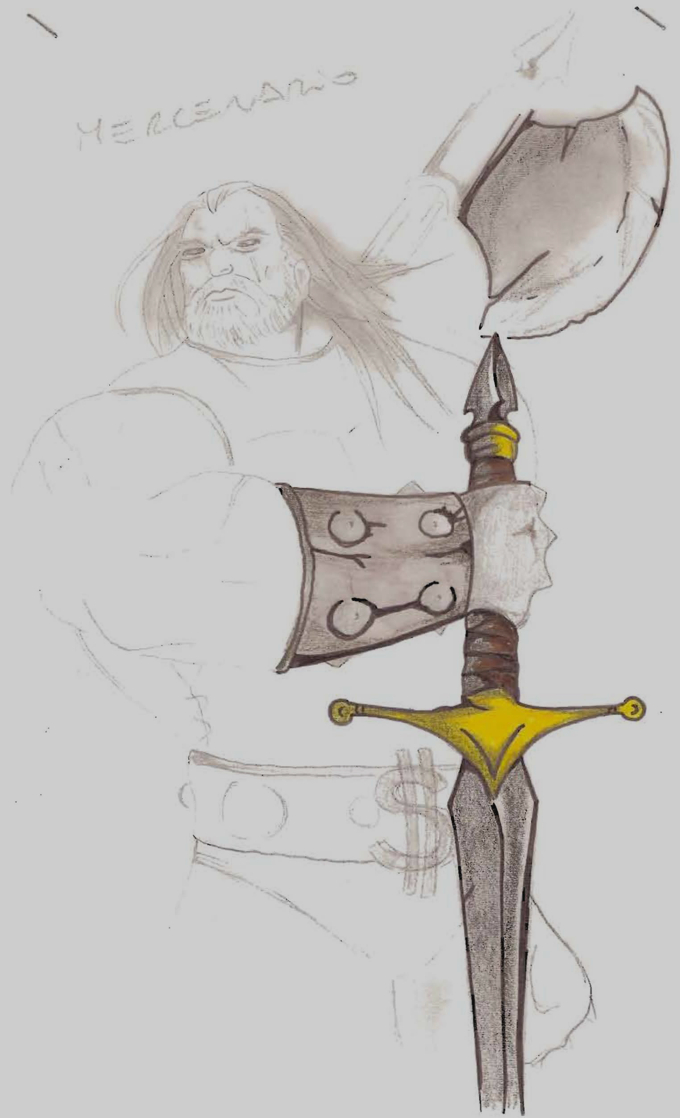 Omar Savoldelli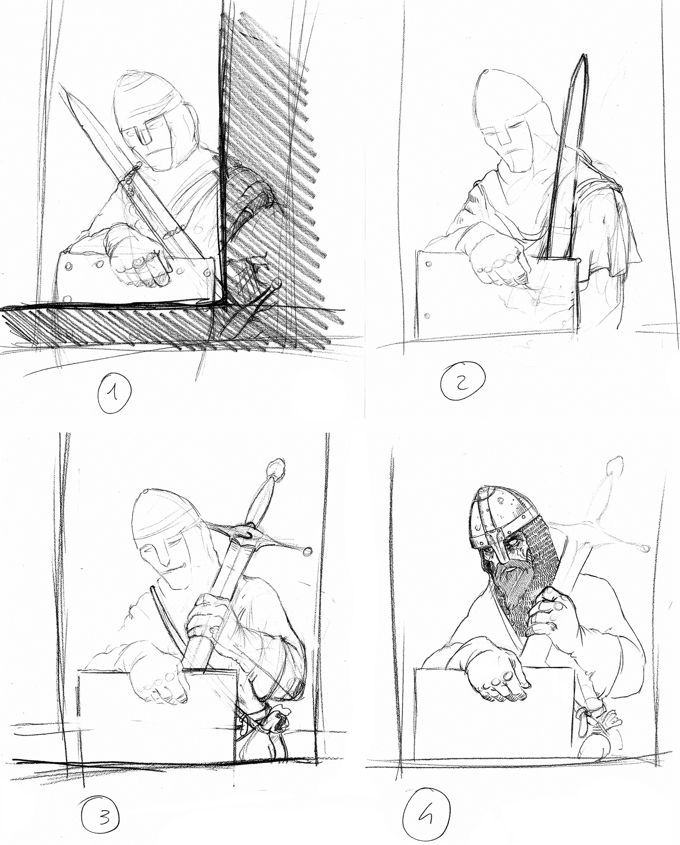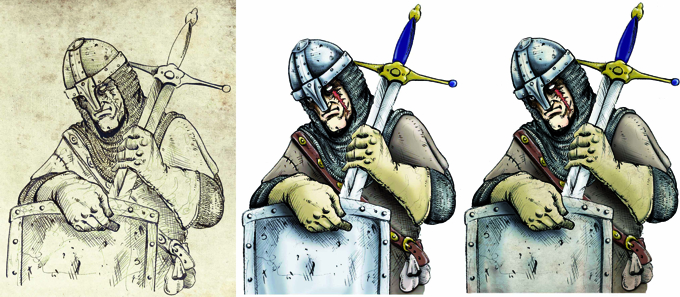 Nicola Fedriga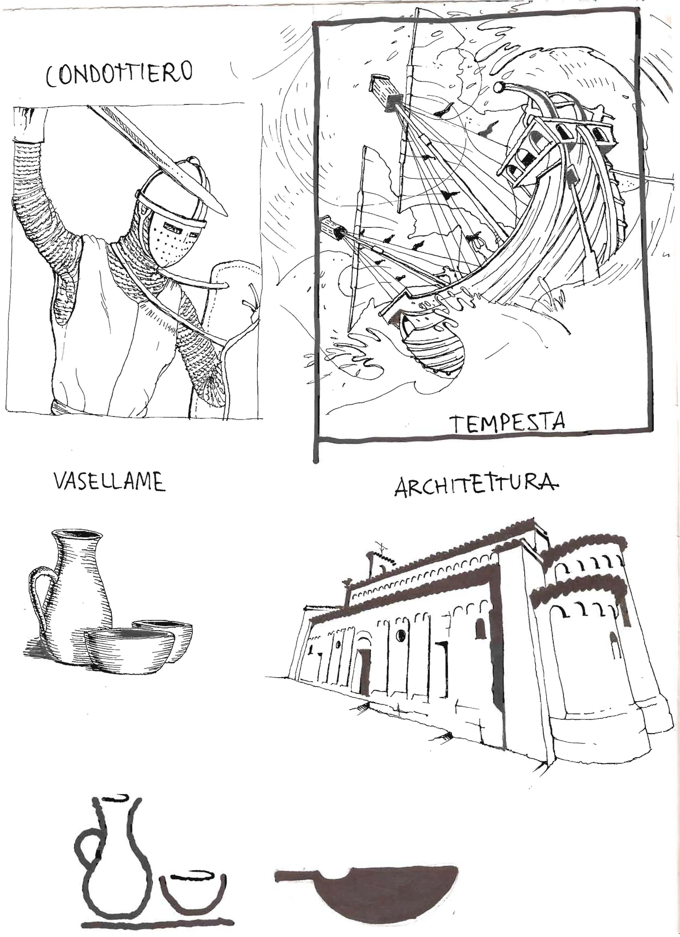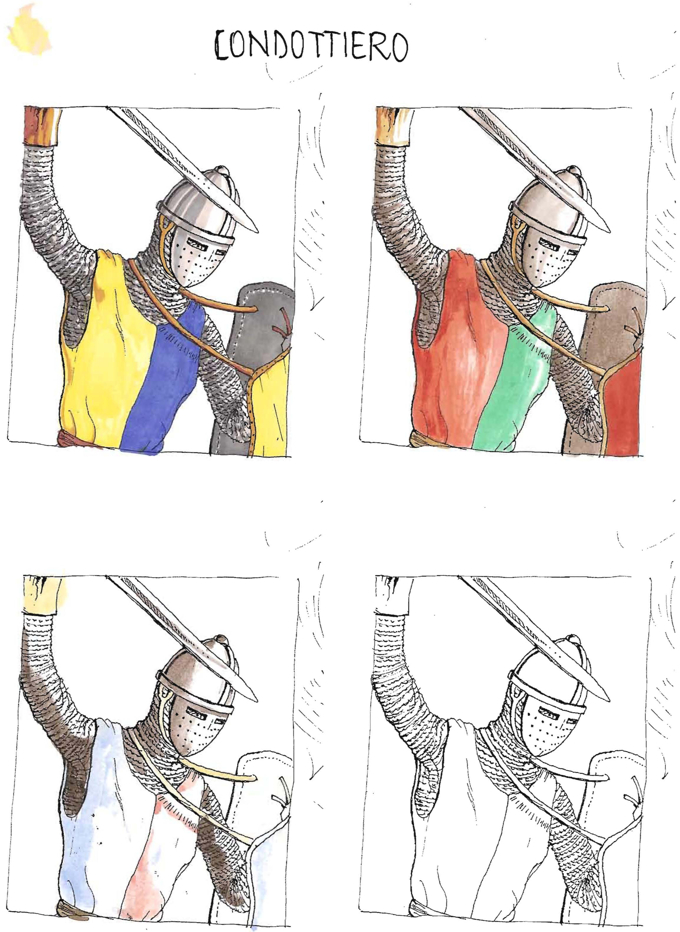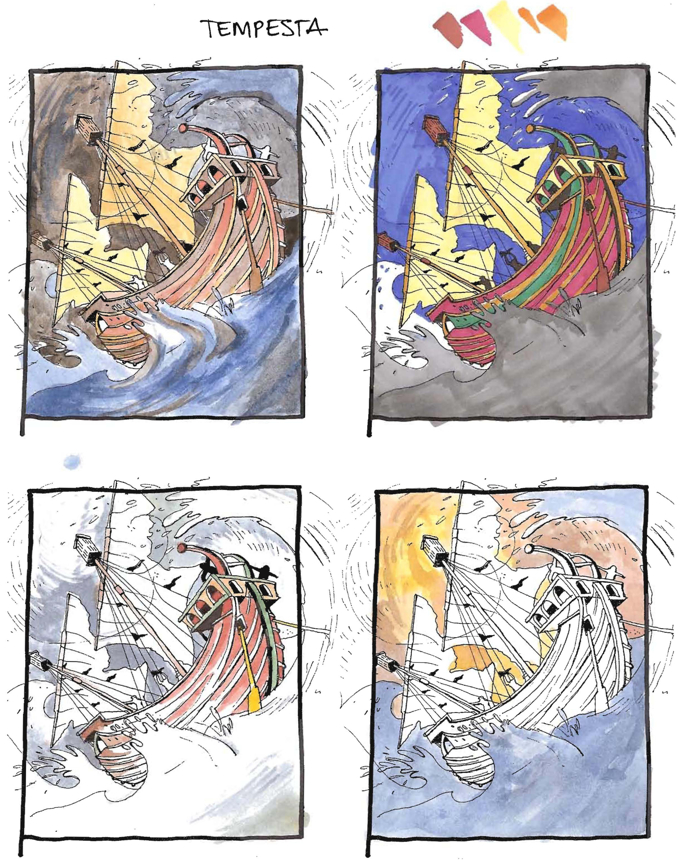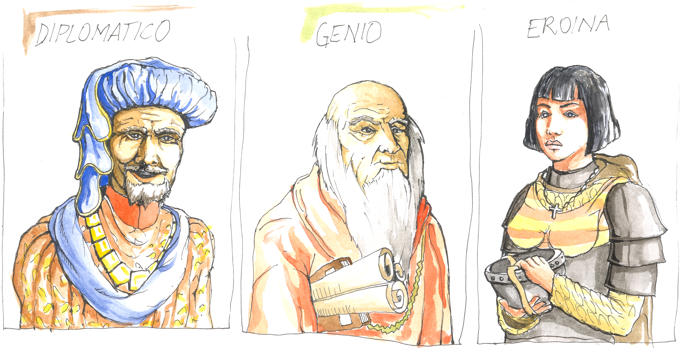 Considering that I am also called Nicola, there were too many Nicola


Now I had to make the final decision: Omar or Nicola Fedriga??