I like idea of renovating the map, I had thought about it in the past, but I would have had to change too many things.
Now, as the next step is the production of the game, something final and definite is necessary…as the map has to be changed and made "more historical", it's worth changing the graphics too.
For the historical part (borders, Kingdoms and so on) I have been advised to consult the State archive in Milan…I will go sooner or later, when I have a free day!
The temporary map is more or less like this: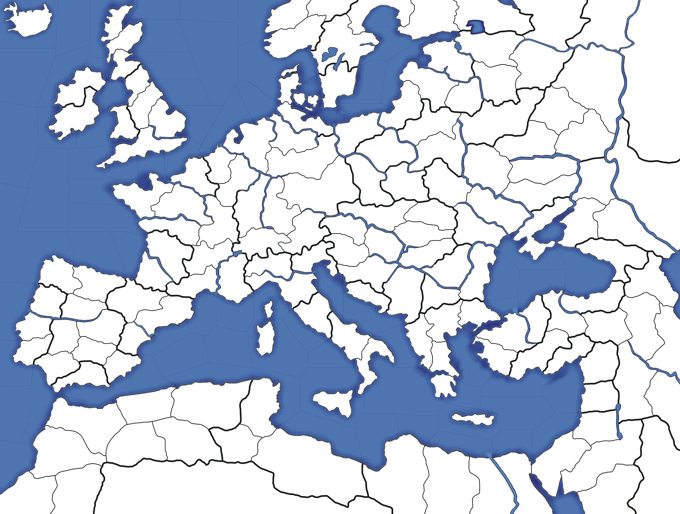 You must consider there will be rules for the type of ground (plain, hill, mountain, wood, desert and rivers), so we must consider a map of this type: