The lower part of the display was ok, but above?
What could I put?
Photos of the game?
Descriptions of the game?
Images of a battle?
No idea….
The I tried making some big frames, similar to cards, where in each one I explained an interesting aspect of my prototype, here are 3 of them, so you get an idea: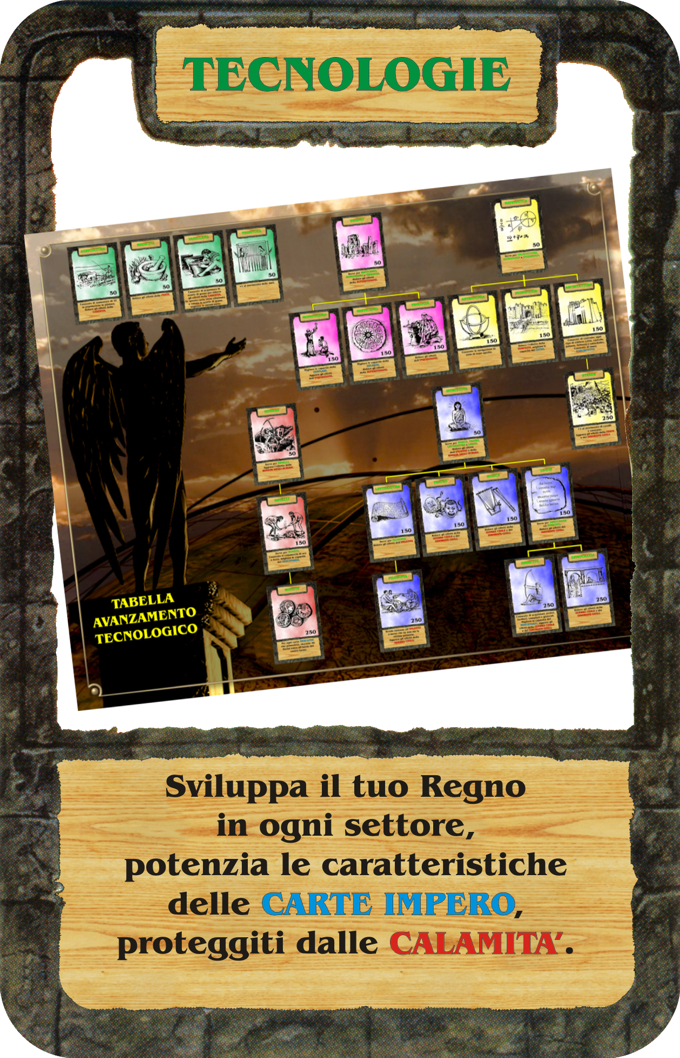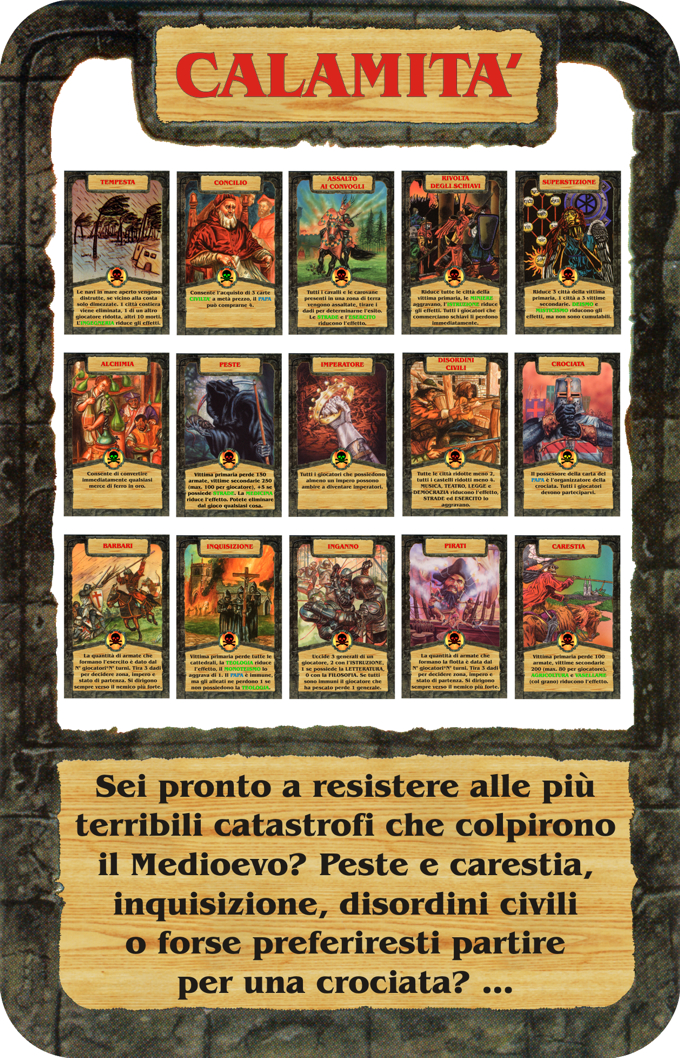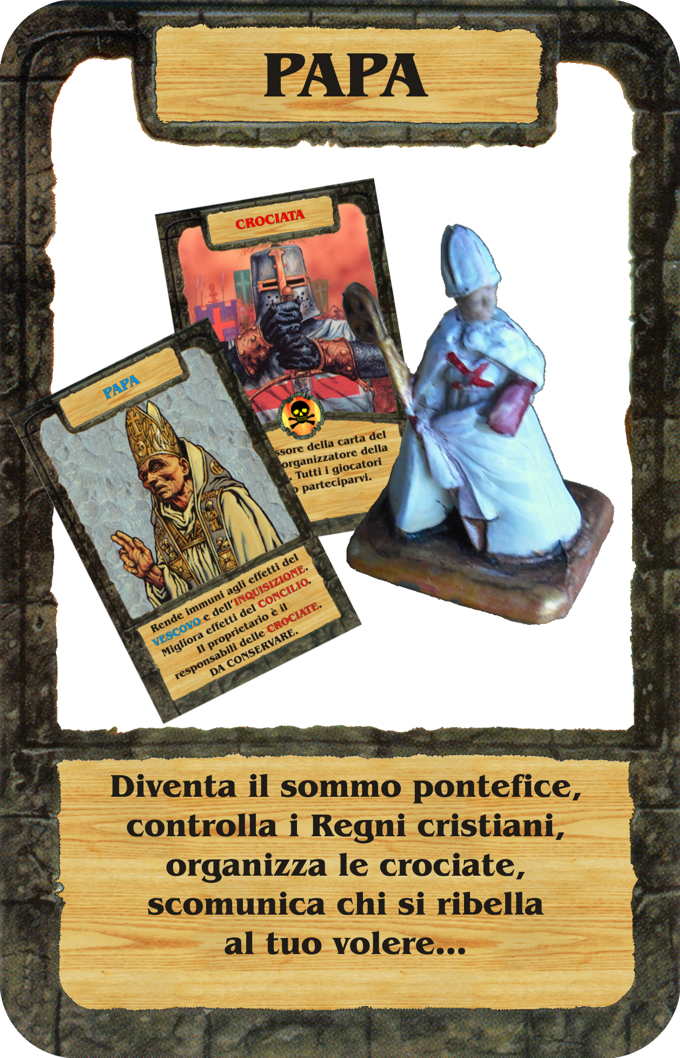 I created 10 frames…once I had put them on the top part of the display, this is what it looked like: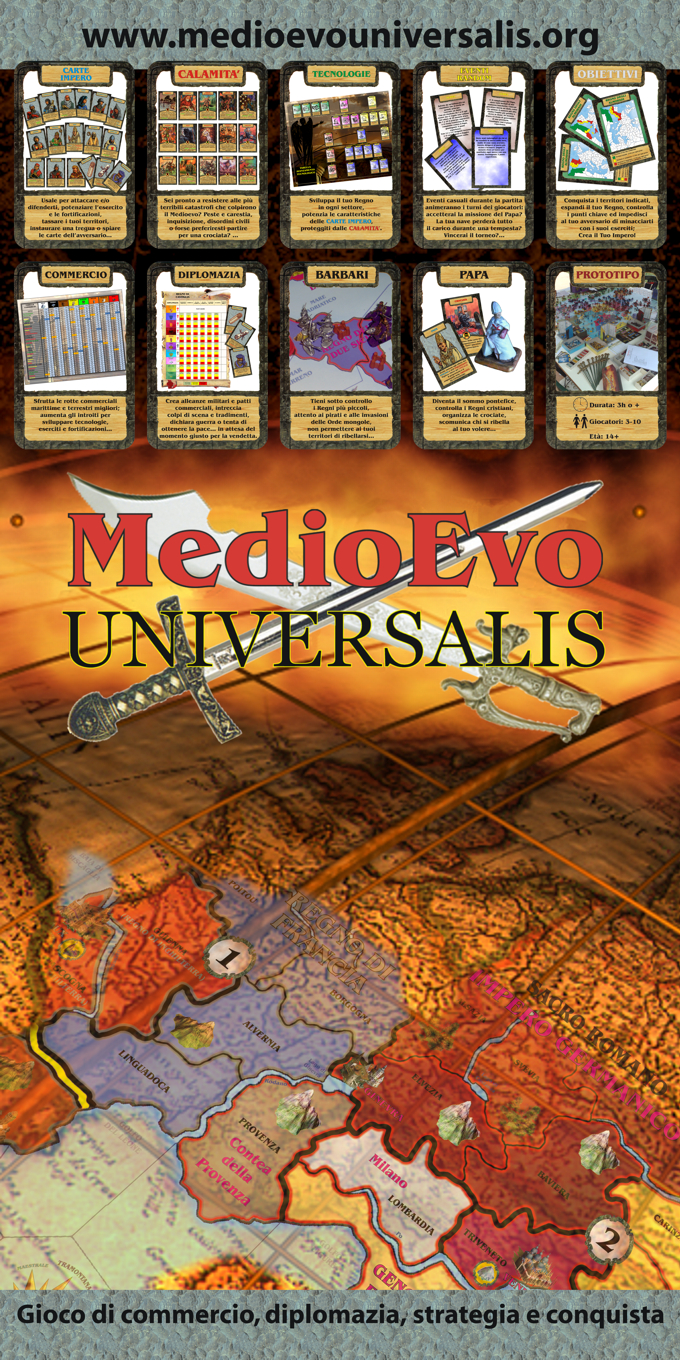 And here it is, next to the prototype, during Ludica 2008 at the Forum of Assago: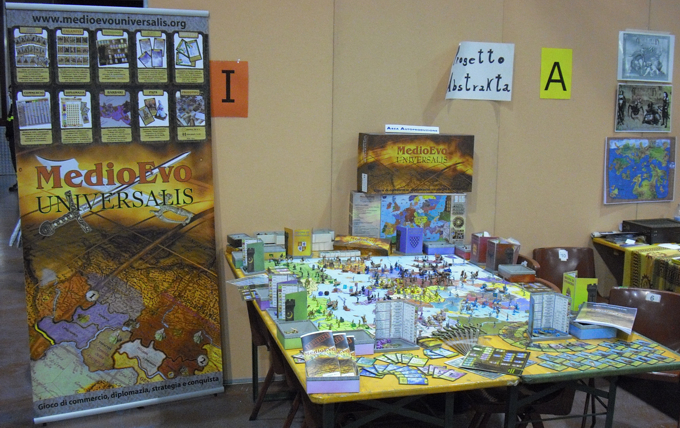 ….what hard work!!!