If the calamity was the "Chimera" of my boardgame, could not miss the antidote and countermeasure ... in this case the technology became my "Bellerophon".
I would have loved to insert something like games for computer, for example Age of Empires... but you know the amount of technologies in a PC game? Then, customize all for each faction (French, English, Spanish, Russian, Austrians, Prussians etc etc) or standard and make them all the same? What I had already ready? The icons of games on PC were really low resolution, impossible to use them, so I opted for something more simple and I took as starting point the images of Civilization.
Here below a first outline of the groups in which the technologies had divided and the sequence of purchase: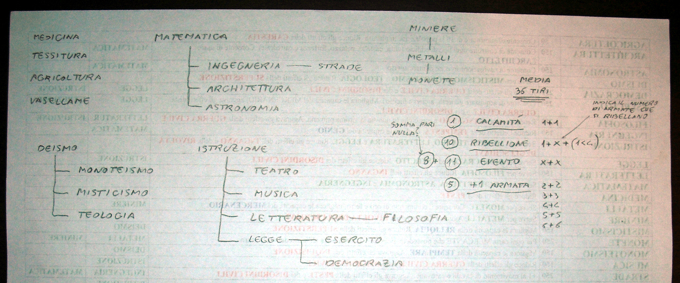 Here a first draft of the characteristics of calamities, in the last 2 columns the various technologies that enhance/deteriorate the effects: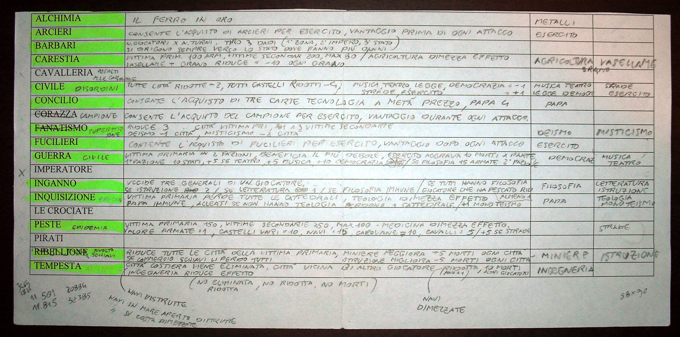 And finally a summary table here almost definitive used during the first game: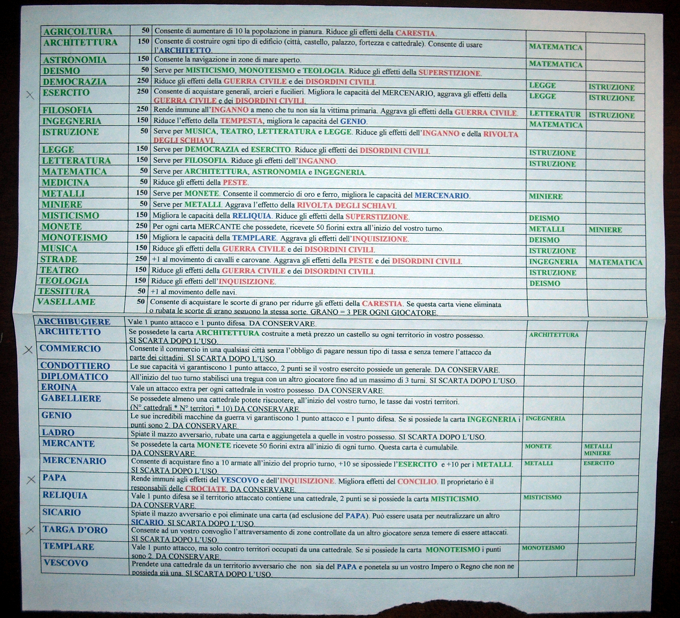 As you can see the "technologies" are colored green, the cards "Empire" are blue and the "calamities" are red; this colour system combined with a short description (at the bottom of every card) made very simple learn quickly the game despite there were approximately 70 different cards distributed on 3 decks.