What can we do to make the simple "Risiko" a bit more lively and different?
Surely the our imagination at 14-16 years was big, so we depredated for the first time the pieces of some boardgames to create one all our... in short as liked us.
Initially was pretty simple:
- trading from city to another you earned money to buy armies to combat
- some cards to attack and defence
- there were also random events cards
Below an idea of what it was, 1988 ... Perhaps before: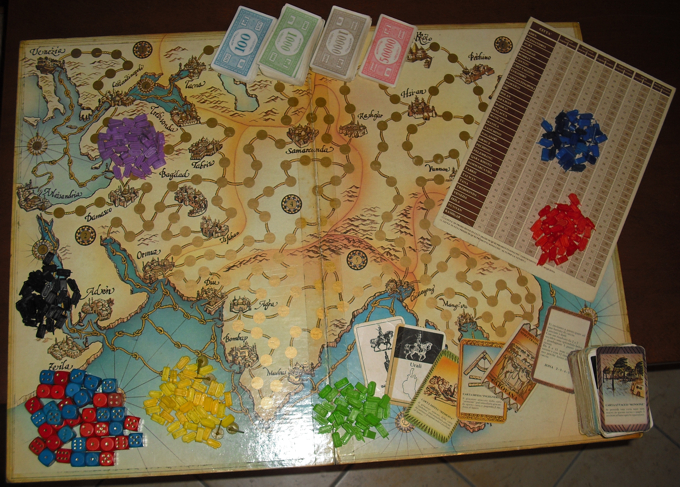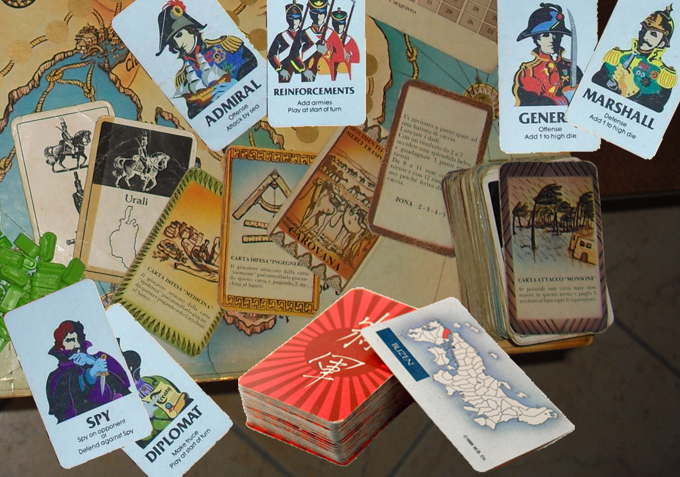 Some features:
- cities were chosen 1 at a time by players at begining by following the sequence of the game, but instead (starting from last to first).
- The armies were placed in 36 cities.
- The movement had to follow the various maritime and land routes indicated on map
- You could create "roadblocks" on these routes, but everything that was outside of the city were exposed to attack's cards from other players.
- There were no limits about armies, transport units and gold coins.
- Objective of the game, I think to remember, was the conquest of a defined number of cities.