Risiko is a nice game, with all its virtues and defects, and you all (99.9%) you have played at least once.
often I played with my cousins and a couple of friends, I can't remember if I had 9 years when I made the first game, maybe 11, however, were the 1980s...
Then friends have become too many and we didn't know how to play them all together... initially we had invented a "Risiko" with 2 maps; Alaska on the 1st map was connected with the Kamchatka in the other, sometimes we tried also variants including links between the 2 "South Africa", Argentina with Eastern Australia... and why not a very big boardgame with 4 maps of Risiko? Eh? Eh!? Huh!?!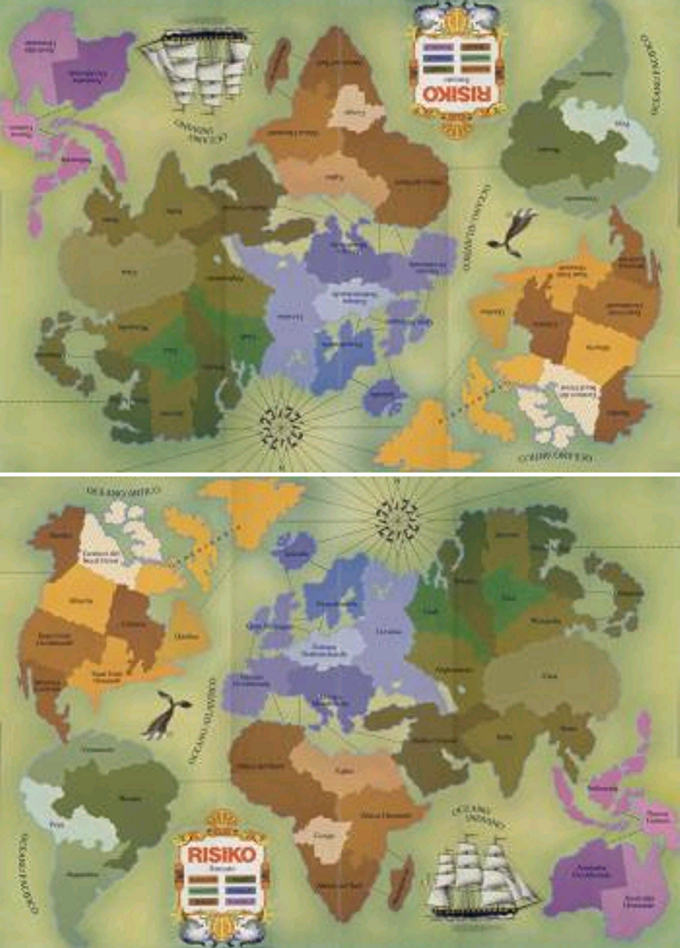 We liked long games, with lots of pieces and lots hours ... so it was cute, there were new strategic possibilities, the game rarely ended ... but still remained "only and only" Risiko.
What could we Do?